Waterfront properties have become extremely popular as more people will be working from home this summer, as the need to travel to an office has slowly been eliminated with remote work from home capabilities. You may even have found yourself looking at waterfront properties to purchase.
Whether you have just bought a waterfront property or have had one for many years, you might be looking for a way to make the waterfront property more usable. Just because your home is on the water doesn't mean that you can automatically enjoy the shoreline. You need to implement specific structures and maintenance to keep the waterfront usable and inviting year round.
Outlined below are three things you can do to make your waterfront home more usable. These will improve your quality of life while also adding to the appeal and value of your home should you decide to sell.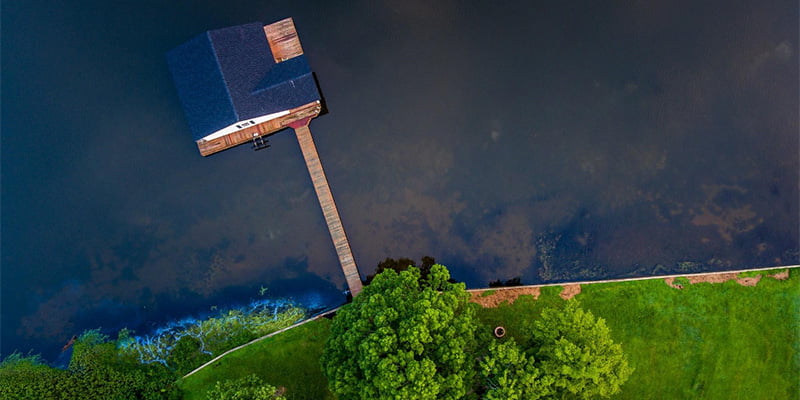 Many people picture crisp, clean water directly on the shore of their waterfront property, but this is not always the case. In many places, waterfront properties are bordered by a thick layer of weeds and marshy overgrowth due to poor maintenance over the years. If you want to swim comfortably while also eliminating potential nesting spots for bugs, you should clear these weeds away. You can buy several machines that can help you achieve this, but otherwise, you can hire a professional. They will come in regularly to take care of the weeds so that the water on your shoreline remains clear and appealing.
Add or Renovate a Dock
If you don't have a dock on your waterfront, you are missing out. Having a place to sit out on the water will transform how you interact with your waterfront property. When getting a dock, there are various kinds to choose from. You will need to do some research first. You can either choose to purchase a floating dock anchored to the shore or something more permanent that will not move in the waves. As these options have somewhat different price points, you also need to consider your budget. While many people choose to build docks that jut straight out into their waterfront, you may want to consider the benefits of building a boardwalk-type dock along the edge of your shore with a couple of areas that jut out for swimming. These will surely make your property more enticing for buyers as well should you decide to sell.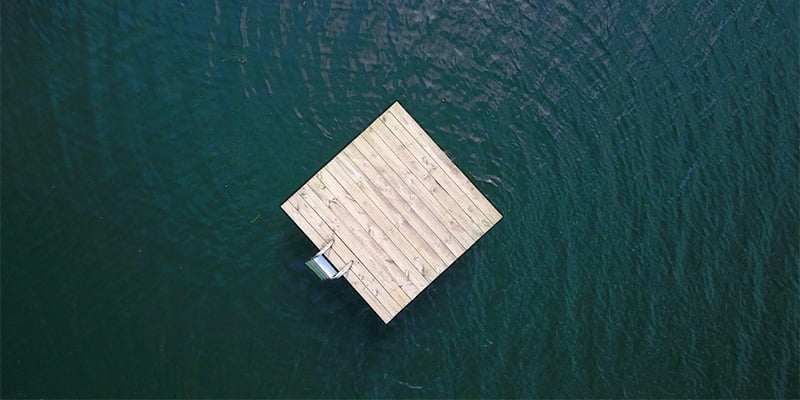 If you have a waterfront property where the water's depth is relatively shallow for several meters and not the best for swimming, you may want to consider adding a swim platform or raft. You may see these when boating through lakes adorned with slides and benches. While these additions are nice to have, even just a simple floating raft with a ladder will prove to add much more utility to your waterfront. You or your kids can swim out to the raft and enjoy the sunny days swimming without having to worry about hitting the bottom when jumping. Make sure you look into the guidelines in your specific areas for waterfront structures, as they may change from lake to lake.
Your waterfront property deserves functionality
While it is nice to just be near the water, having space where you can freely swim and enjoy the shoreline will improve your quality of life tenfold. Not to mention, it can also have a drastic impact on the value of your waterfront property.
You will boost utility by clearing out the weeds and adding in structures like docks, boardwalks, and swim platforms. If you want to learn more about increasing the value of your waterfront property, contact a REALTOR® in your area that specializes in waterfront properties.